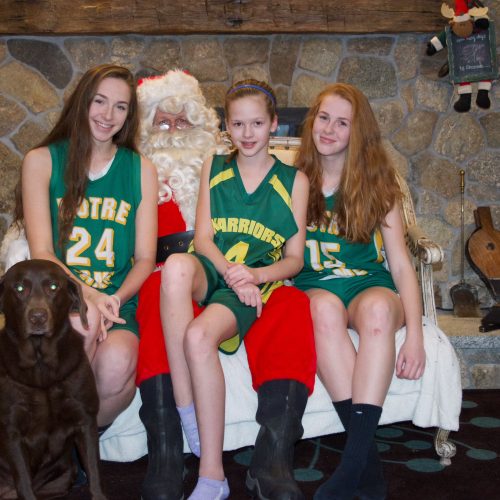 The Corriveau Family
Owners & Operators
Katy, Rusty, Abigail, Kara & Sidney welcome you to come see the difference of the Brimfield Auction Acres show.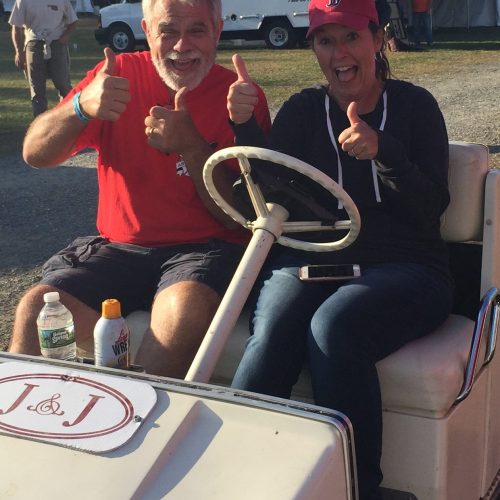 Michelle Scanlan
Operations Director
Michelle is at the heart of the operations, site management and contract coordination. She' as genuine and smart as she sounds on the phone. Give her a call today to discuss Site options! A few still left for May 2018!
Minnow Corriveau
Moral Support Department
-A Chocolate Labrador, need we say more?
Returning the field back to its original grandeur. Come experience the Brimfield Rush at the Original Brimfield Auction Acres
The History of Brimfield Auction Acres
Brimfield Auction Acres is regarded by many as the premier show in the Town of Brimfield.
This is not so unusual, the late Gordon Reid – the man who began the Brimfield Show pilgrimage back in 1959. Originally "Auction Acres", three times a year, take place in Brimfield on the original grounds where the Brimfield Antique Show was first begun by Gordon Reid.
Perhaps because of our historic precedent, or because of their success, the exhibitors who display on our field come back, many reserving their same location. Exhibitors who display at Brimfield Auction Acres benefit through marketing their association with J&J and seeing repeat customers at the same location, year after year. Our guests gain a greater advantage: confidence in the fact that the exhibitors are reputable, well known and, typically, are collectors of some note in their respective fields.
In 1959 Gordon and Madelyn travelled throughout New England meeting dealers and inviting them to set up booths on the large field behind their home (Auction Acres) in Brimfield, MA. His first show brought in 67 exhibitors. With each show, interest continued to grow. His dream of running the largest antiques and collectibles show in the US was soon to become a reality. At the time of his death in 1974, the shows had grown to 600 exhibitors and thousands of visitors.
The Info CenterAfter his death, Jill Reid Lukesh and Judith Reid Mathieu began promoting along with their mother, Madelyn. Changing the name to J&J Promotions. As the Shows continued to grow, J&J could no longer accommodate the vast numbers of exhibitors wishing to set up. Neighbors in town began to open their fields and front lawns to dealers. Today, there are at least 22 other show promoters along a mile stretch of Route 20 in the small town of Brimfield.
To this day, Auction Acres continues to run the largest show with the highest quality exhibitors. Gordon Reid's vision has become the Granddaddy of all outdoor antique shows in the U.S.
Auction Acres is open two days in May, July and September. In May and September, the show is home to 800 exhibitors, and around 550 in July. Thousands of visitors come to Brimfield each show hoping to find that great buy or that special something they've been unable to find elsewhere. With exhibitors from throughout the U.S. and from across the ocean, it may be possible to find the treasure you seek at Auction Acres.